Are you wanting to eliminate the painting of your home, prevent wood rot, decrease energy costs, rid yourself of stress with the worry about the exterior maintenance of your home. Most of our customers tell us their home is their largest investment. Why not protect that investment with an exterior makeover from Cathey and Associates.
Our siding is Pure Virgin Vinyl, Low Gloss, Cedar Wood Grain Finish, Impact Resistant,  Re-inforced Nail fins for high winds, Energy Star Compliant, Lifetime Fade Protection, and Installed by Skilled Craftsman.
Our manufactures include:
Norandex, Vytec, Mastic, Alside, Georgia Pacific, Kaycan, Alcoa, Royal, RMC/Timbermill, Nailite, and Crane Performance Siding.
Accessories Provided byMid America, Norandex, AFCO
Whether purchasing new construction windows, or replacing your existing windows, Cathey and Associates can help you.
Windows can improve the look of your home, save you money on utility bills and increase the value of your home.
Virgin Sunshield™ PVC Vinyl
DuraSeal™ Warm Edge Flexible Spacer System
E-Z Tilt
Sloped Sill
3/4″ Insulated Glass Units
Fusion welded sash and main frame
Twin vent locks (double-hung only)
Multi-point weather-stripping
3 1/4″ Frame Depth
Half Screen (single hung, double hung, slider)
Built-in J Channel
Extruded Nail Fin (removable for replacement applications
Full Screen (double hung and slider only)
We have single hung windows, double hung, sliders, picture windows, bay and garden windows, glass block windows, storm windows, casement windows and specialty shapes available also.
With a wide variety of manufactures we have the window to meet your needs.
Manufacturers:
Window Mart, Simonton, Hurd, MI Better Built, US Block, Hylite, Columbia, Proview, Silver Line, Great Lakes, Soft Lite, Quaker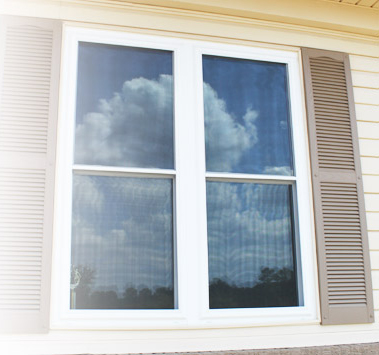 The legacy of innovation continues today with a variety of new products designed to meet today's building trends. We are a company that is committed to providing you with excellence in entryway and patio door systems that complement your home's architectural style. And we have the attention to detail that can take the entry from bland to grand. Year after year, Cathey and Associates introduces homeowners to new door styles to elevate their home's entry.
We are committed to advancing everyone with quality products that hinge on performance and open the door on elegance. From Steele entry doors, to Wood, and Fiberglass Entry Door Systems we can match the right door to your home or business.
We also have Hinged Patio Doors, French Doors, Sliding Patio Doors available to meet the specific needs of your Patio Entryway
We have several Manufactures to choose from including, ODL, Therma Tru, Window Mart, Atrium
We also have available Interior Doors and Cabinet Doors
Garage Doors, we've got what you need. If your garage faces the street, you should consider your new door to be a part of the architecture–with complimentary windows and panel design, we have all your needs covered.
From the most basic non-insulated door, to insulated, steel, and fiberglass doors available. With various designs, panels, and glass inserts to add beauty and value to your home. Insulated Garage Doors are energy efficient to help control high utility bills.
Cathey and Associates with Wayne-Dalton is pleased to announce that homeowners have a great tax incentive for purchasing an insulated garage door in 2009!!!
We also have commercial doors available, Coil Doors, Chain Hoist and Operators.
We have Wayne Dalton Doors, Wayne Dalton Operators, including the I-Drive, and Marantec Operators.
We service everything we sell and service various other operators and doors.